Kevin Hart Total Net Worth: How Much Does He Earn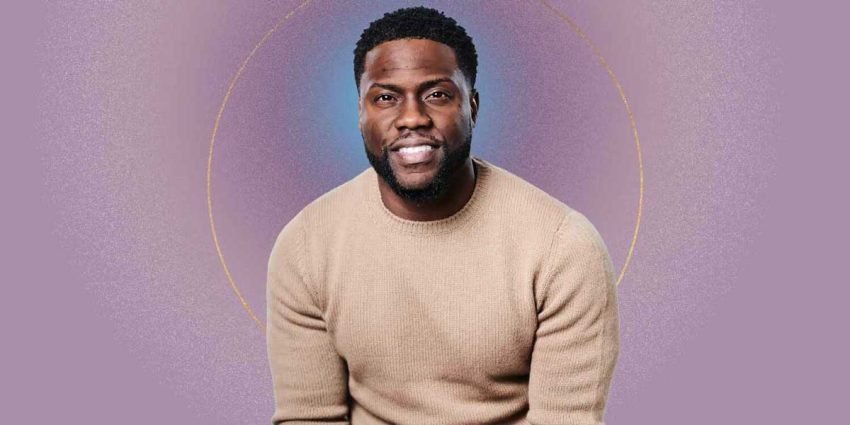 Kevin Hart, or Kevin Darnell Hart in real life, is a famous American actor and stand-up comedian. He was born on July 6, 1979, in Philadelphia, Pennsylvania. Hart started his career as an amateur comedian where he won several comedy competitions. 
Finding his way to stardom, Hart used to roam around clubs in New England to showcase his talent as a comedian. In 2001, Hart had his debut after his recurring appearance in Undeclared, an American sitcom. Although the series only lasted one season, Hart found his way to other films. 
This includes Paper Soldiers (2002), Scary Movie 3 (2003), Soul Plane (2004), In the Mix (2005), and Little Fockers (2010). Throughout his career, Hart is known for his reputation in the field of comedy films. 
In 2008, following the release of his first time stand-up album I'm a Grown Little Man, Hart's popularity increased. The succeeding years allowed Hart to polish his comedy-acting skills. 
Kevin Hart Stand-up
Despite Hart's fame in comedy acting, his first gig did not go well at The Laff House in Philadelphia named Lil Kev. He started from scratch with his stand-up comedy career. He was booed by audiences most of the time and was once thrown with a piece of chicken. 
But despite all unsuccessful attempts in starting up as a comedian, Hart began joining competitions. It all started in Massachusetts where he polished his comedy acts. Over time, his on-stage performance dramatically improved.
Hart's inspiration in comedy acting is Chris Tucker. However, he realized that imitating his idol prevents his natural potential in acting. Thus, he made his way of acting, transforming his life experiences and insecurities into his strength. 
In 2009, Hart started his first comedy tour. It's called I'm a Grown Little Man. A year after, he made his second tour, Seriously Funny. His fame grew up which led him in making his third tour called Laugh at my Pain. He only skipped one year to relax and in 2013, his fourth tour took place called Let Me Explain. 
The last two tours were featured in movie theatres. Hart also took part on a world comedy tour named What Now? Tour. It took place on April 9, 2015, in San Antonio at the AT&T Center. The tour lasted until August 7, 2016, in Columbus, Georgia at the Columbus Civic Center. 
It was announced by Universal Pictures on July 16, 2015, that a stand-up comedy film called Kevin Hart: What Now? will be released in the United States. The comedy film is part of Kein Hart's What Now? Tour. 
The show was viewed by more or less 53,000 people at Philadelphia's Lincoln Financial Field. 
Film Industry
Kevin Hart's talent in acting enabled him to reach unimaginable heights. Throughout his acting experience, Hart had the opportunity to work with various films. 
Here are some of his famous movies: 
Think Like a Man (2012)

Grudge Match (2013)

Ride Along (2014)

Ride Along 2 (2016)

About Last Night (2014)

Get Hard (2015)

Central Intelligence (2016)

The Secret Life of Pets (2016)

Captain Underpants: The First Epic Movie (2017)

Jumanji: Welcome to the Jungle (2017)

Night School (2018)

Jumanji: The Next Level (2019)
Hart's comedy albums made big names in the showbiz industry. These are Seriously Funny (2010), Laugh at my Pain (2011), Let Me Explain (2013), What Now? (2016).
Because of Hart's fame, he was included in Time's 100 most influential people in the world in 2015. Hart is also famous for starring in the lead role of Real Husbands of Hollywood as a fictional character of himself. 
Hart partnered with Lionsgate in 2017 to launch a subscription video streaming service called Laugh Out Loud Network. Hart became prominent after his Undeclared guest appearance. He was lauded by critics and fans because of his performance in other films like the Scary Movie franchise, The 40-year-Old Virgin, Soul Plane, Little Fockers, and Death at a Funeral.
Hart was offered a role in Tropic Thunder in 2008 but turned it down because of its gay character. He said it's part of his insecurities. 
His appearance in The Five-year Engagement and Think Like a Man further led him to stardom. These films were both box office hits. 
In 2013, Hart worked with Chris Spencer and co-created Real Husbands of Hollywood. The parody sitcom is based on Bravo's The Real Housewives. The show often portrays Hart's desperate attempts in making a name in Hollywood. 
2015 gave Hart the chance to work with Will Ferell in the films Get Hard and The Wedding Ringer. The year after, he filmed a movie with Dwayne Johnson titled Central Intelligence. He also took part in the animated movie The Secret Life of Pets. 
Hart had a voice-over role in the movie Captain Underpants: The First Epic Movie in 2017. He also worked with Jack Black, Dwayne Johnson, and Karen Gillian in Jumanji: Welcome to the Jungle. 
Income
Hart's acting skills earned him credit in the film industry. This led to various opportunities for film projects and promotions. Hart soon climbed up the ladder of success and became one of Hollywood's famous icons. 
His Laugh at my Pain Tour in 2011 earned more than $15 million. It made its name as one of the year's top-earning comedy tours. Hart's Little Jumpman game is also available through iTunes. This app is connected to Hart's social media accounts and is followed by overseas fans. 
Hart's Laugh Out Loud production is a worldwide success. It offers comedic talent to showcase their skills. He became a majority owner of the company in 2019 after buying most of Lionsgate's shares. 
Kevin Hart Total Net Worth
Aside from acting, Hart is also fond of playing poker and other cash games. In 2017, Hart became the Brand Ambassador of PokerStars. Hart has earned $47,828 as of September 2020 during live tournaments.
With all his assets and proceeds from films and other sources of cash, Kevin Hart has an estimated net worth of about $200 million.