Other than American and Japanese drama shows, Korean dramas have also been successful in garnering a massive fan following. And this is all because of the quality content in their story plots. One such big example is A Korean Odyssey. The show comes with a combo of myths and legends in its story and has gained wide popularity all over the world.
A Korean Odyssey is a modern adaptation of Journey to the West, a classic novel from China. The credit for writing this series goes to the Hong sisters, who are also behind the writing of other famous TV shows like My Girlfriend Is a Nine-Tailed Fox and Master's Sun. 
And the people behind the direction of this series are Park Hong-Kyun, Kim Byung-soo, and Kim Jung-Hyun . The executive producer of the show is Lee Jin-suk. A Korean Odyssey is filled with four genres – Romance, horror, comedy, and fantasy. The first season of this Korean drama had already aired on tvN in 2017 on 23rd December. 
Now viewers who have enjoyed watching A Korean Odyssey must be expecting the release of the second season of it. So let us find out in this article whether it will come soon or later by next year. 
Show Details
| | |
| --- | --- |
| TV Series: | A Korean Odyssey |
| Genre: | Fantasy, romance, comedy & horror |
| Written by: | Hong Jung-eun & Hong Mi-ran |
| Directed by: | Park Hong-kyun, Kim Jung-hyun & Kim Byung-soo |
| Place Of Origin: | South Korea |
| Star cast: | Park Hong-kyun, Kim Jung-hyun, & Kim Byung-soo |
| Original language: | Korean |
| Number of seasons: | 1 |
| Number of episodes: | 20 |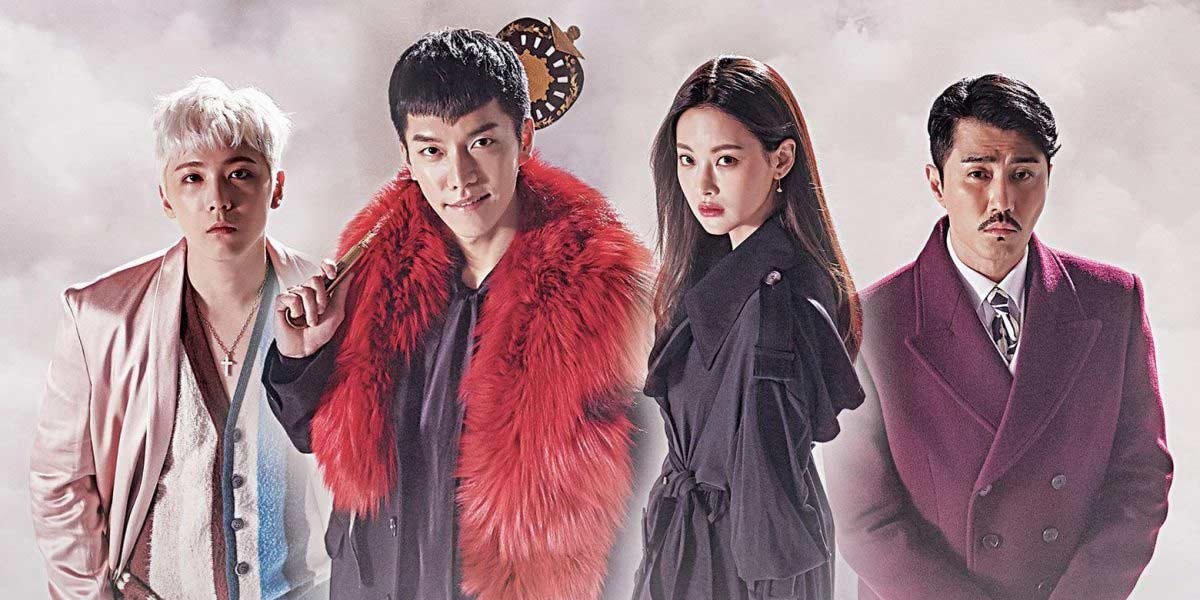 Story plot
The story of a Korean Odyssey revolves around a central female character named Seon-mi. She is shown having the supernatural power to anticipate the presence of ghosts. But this power becomes a headache for her, as she is always surrounded by spirits, which affects her regular life. In other words, her superpower seems more a curse than a boon. 
Seon-mi's own special ability becomes a barrier for her, as she is unable to make friends with whom she could enjoy and feel happy. The worst she could bear is the distance her family keeps from her. However, there is one person who is well aware of her difficult situation, and she is her grandmother. 
To help Seon-mi get rid of the constant appearance of spirits, she gives her a unique umbrella that has been put under a protective spell. By having this, no spirits would be nearby to her. One day, while walking towards her home after school, she is requested by an unknown man who asks for her help. Being well-aware of her special power, he tells her to go to the house and recover an item for him. 
Now the time has come for Seon-mi to make the best use of the yellow umbrella given by her grandmother. There are some things which she has to follow as she is about to enter into a house which is laced with magic, the umbrella must be carried always. Seon-mi must not be bothered by anything happening around her. Also, she doesn't have to pay attention to anyone she sees. After understanding all this, Seon-mi doesn't face any trouble while making her way. 
A deal
But there she sees an imprisoned Monkey King, named Son Oh-gong in the house. He coaxed Seon-mi to free him from the prison and in return, he would not let her face any trouble. Moreover, to make him appear, Seon-mi just has to call upon his name. But she gets fooled by him. And it happens when Seon-mi takes him out from the prison, and there the Monkey King does some trick on her after which she is unable to recall his name. 
The story moves further after a leap showing Seon-mi becoming the chief executive officer of a real estate agency that takes cases related to eerie houses. On the other hand, it shows the evil intentions of Monkey King, Son oh-Gong, who later comes to know that the death of Seon-mi will pave the way for him to attain immortality. However, that does not seem so easy for him, as his own commitment to protecting her becomes a hurdle in the way of his real motive. 
Briefing about the main cast
Oh-Yeon-Seo
Oh-Yeon-Seo plays the main character of Seon-mi in A Korean Odyssey who is a CEO of a real estate organization that deals in cases related to houses inflicted with paranormal activities. Her character is shown with a special power that can see the ghosts. The South Korean actress was born in 1987 on 22nd June. Apart from this Korean drama, she has appeared in other TV drama shows including My Sassy Girl, My Husband Got a Family, Mad for Each Other, Come Back Mister, and Shine or Go Crazy. 
Lee Seung-gi
Lee Seung-gi plays the antagonist character, Son oh-gong, the Monkey King who tricks Seon-mi after making her forget his name after she frees him from the prison. He aims to gain immortality which is only possible if he manages to kill Seon-mi. Lee Seung is a talented South Korean actor who has experience in films as well as television series like Gu Family Book, The Princess and the Matchmaker, Brilliant Legacy, and The King 2 Hearts.
Well, other than acting, Lee Seung is also a proficient singer known for his hit songs like Return, The Ordinary Man, Because You're My Woman, and Will You Marry Me. The Korean actor-singer is also a founder of a production company named Human Made. He also does hosting and is a producer and entertainer. 
When to expect season 2 of A Korean Odyssey?
The premiere of the first season of A Korean Odyssey aired in 2017 on 23rd December. This Korean drama gained immense popularity in being the best-watched show on television. The height of this show increased further when Netflix got the rights for its broadcast internationally. 
The show received much positive feedback from the viewers, and so it is understood that they must be expecting the release of its second season. But like most shows, it has been keeping viewers waiting for 3 years. Still, there is no clue or confirmation about its arrival. If there is a possibility of spin-offs by its makers then expect it by 2023-24.